We Have A Solution For Any Need!
From transport to direct management, up to the last phase of distribution: a single partner is able of managing the logistical flow of your goods by optimizing time and costs.
Logistical needs involve the adoption of different merchandise management policies, depending on their specificity.
Taking delivery of the cargo
Verification of goods inventory documents
Storage and Warehouse
Manipulation of the Products requested by the Customer
Inventory of remaining items
Shipping Preparation
Inspections and Quality Control Transport and Deliveries
National Warehouses
To store and manage various types of goods, we have warehouses for advanced logistics services that facilitate cargo management, allowing sorting and redistribution across the country.
Competitive prices

High quality standard
Availability of spaces and vehicles during peak seasons
Absolute reliability
Consolidation of shipments
Container unloading and reloading
Goods stowage
Warehousing services
Bonded Warehouses
Private Customs Warehouse, which allows you to hold goods from non-EU countries for an indefinite period without paying duties and VAT, deferring the payment of the same to the moment in which the goods are used or released for consumption.
Logistics services

No advance of Duties and Taxes
The goods can be viewed by any Buyers
The goods can be subjected to various types of Handling
No Application of Duties / Taxes on Goods with non-EU destinations
TAX Deposit
Our warehouse as a Private Customs Warehouse also acts as a Tax / VAT Warehouse which, even in the case of national and EU goods, allows you to perform customs operations, without having to advance the amount of VAT to the Customs Office.
Article 50 bis of the Legislative Decree n. 331/93 governs the use of VAT deposits, which are characterized by the tax advantages deriving from the fact that the operations to and from such deposits are carried out without paying VAT. The tax is paid only at the time of actual consumption of the asset on the national territory.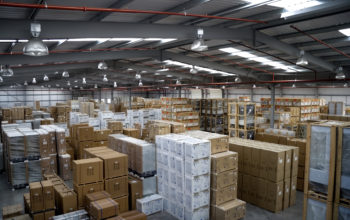 Packages
Whatever the size of your shipment, DRES will take it to its destination. We handle your package like any other shipment of goods, accurately and professionally.
Simplified booking process: All you need to get your shipment started is booking and pickup Parcel
Pick up at your location: We will come to you to collect your parcel and groupage shipments
Integrated IT tracking system: Access information on your parcel and groupage shipments
One invoice for parcel and groupage shipments: We issue one invoice for all your shipments
A single point of contact for your shipment: Any question or request you have about your shipment, you can always contact our experts
Partial & Full Loads (Ftl) & Shipping (Ltl)
Direct and punctual delivery of shipments, of all shapes and sizes. Here's how we meet your direct shipping requests.
Competitive prices
High quality standard
Availability of spaces and vehicles during peak seasons
Reliable delivery of your groupage shipments throughout Europe.
Well-connected ground transportation terminals: Daily departures with scheduled services keep our ground transportation terminals continuously connected.
Tracking and reporting tools: Transparent performance indicators, such as delivery time comparison and electronic delivery note.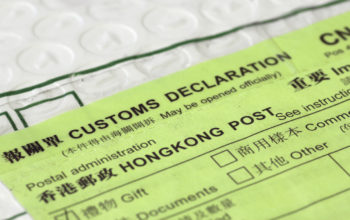 Customs
Preparation of documents, permits, certifications and a series of activities subject to customs regulations.
Customs procedures for export, import and transit ships.
Completion of formalities and obligations at Customs, Harbor Master's Office, Finance Police, Border Police.
Assistance for maritime embarkation / disembarkation on ships in Italian / foreign ports.
Assistance in issuing consular visas for seafarers.
Port Authority practices for naval ownership.
Assistance for authorization of embarkation, disembarkation, transit of dangerous goods.
Assistance in issuing Consular authorizations for the departure of ships and Harbor Master's Office or Naval Registers certificates.
Online connection with the Ministry of Finance and EDI electronic transmission.
Special Equipment Team
The Special Equipment Team is a unit of specialists who work within the "Mare Italia product" (Italian sea product).
It is able to provide qualified assistance to customers by identifying the best possible solution in terms of cost and service regarding land and sea transport.
The Special Equipment Team is therefore able to provide, quickly and with technical expertise, quotations in relation to goods for which the use of special equipment and tools of any type is required.
The advisory and quotation service is available from Italy to any foreign country in the five continents.
Safe and Secure
Benefit from our experience in providing effective solutions to the complex global supply chains of some of the largest companies in the world.
Fast Delivery
Benefit from every innovation, whether it's a simple extension to our Air and Ocean Freight products, or a warehouse development.
Assistance
An exceptional team is ready to apply their maximum expertise to any need and provide all the solutions to support your business.