QUALITY AND COMPETENCE AT THE RIGHT PRICE
Land transport services cover a very extensive network. Achieve your goals and stay ahead of the competition with our range of quality land transport solutions.
Whether you need truck freight, rail freight, or both, our land shipping solutions will get your goods where they are needed, on time and reliably. It doesn't matter if you need to ship a single package or if you entrust us with the management of your entire supply chain. Our fleet brings any goods to any location.
Our freight forwarding solutions have ensured the successful transportation of millions of land shipments. With a proven track record in quality and on time transportation services, your products are always in good hands.
We believe that our success depends not only on our performance, but also on our social, environmental and economic impact.
the security of your shipments is of the utmost importance. We offer a wide range of supply chain security solutions to protect your shipments both in storage and in transit. It doesn't matter where your merchandise is or is headed; we can offer suitable security solutions on a global scale.
Dangerous cargoes cannot be treated as general cargo due to the risks they pose to people and the environment. They require special management and the staff involved must have additional qualifications. Furthermore, such cargoes are also subject to general conditions of acceptance throughout Europe.
In any case, whatever product you choose, our customers always have our competent office available, even for requests relating to special agreements. With this policy, DRES covers 98% of the demand for land shipping services for dangerous cargoes.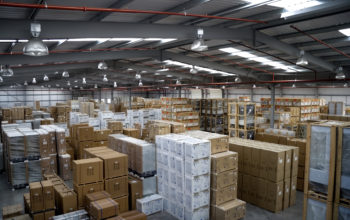 Packages
Whatever the size of your shipment, DRES will take it to its destination. We handle your package like any other shipment of goods, accurately and professionally.
Simplified booking process: All you need to do to get your shipment to

leave

is booking and pickup

Collection of the package at your location: We will come to you to pick up your parcel and groupage shipments
Integrated IT tracking system: Access information on your parcel and groupage shipments
One invoice for parcel and groupage shipments: We issue one invoice for all your shipments
A committed interlocutor for your shipment: Any question or request you have about your shipment, you can always contact our experts
Partial & Full Loads (Ftl) & Shipping (Ltl)
Direct and punctual delivery of shipments, of all shapes and sizes. Here's how we meet your direct shipping requests.
Competitive prices

High quality standard
Availability of spaces and vehicles during peak seasons
Reliable delivery of your groupage shipments throughout Europe.
Well-connected land transportation terminals: Daily departures with scheduled services keep our service terminals continuously connected.
Tracking and reporting tools: Transparent performance indicators, such as delivery time comparison and electronic delivery note.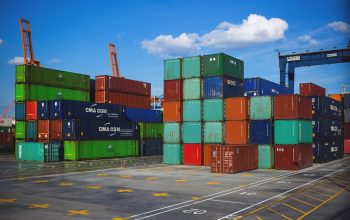 Intermodal Solutions
Enjoy the best of both services, with the combined benefits of air and sea freight.
Reduce freight costs compared to standard air freight

Reduce transit time compared to standard shipping
Provide an helpful effective transportation solution for delayed sea shipments
Provide a solution in the event of space constraints or in situations of expensive markets and air traffic
Access to global markets
Special Equipment Team
The Special Equipment Team is a unit of specialists who work within the "Mare Italia product." (Italian sea product).
It is able to provide qualified assistance to customers by identifying the best possible solution in terms of cost and service regarding land and sea transport.
The Special Equipment Team is therefore able to provide, quickly and with technical expertise, quotations in relation to goods for which the use of special equipment and tools of any type is required.
The advisory and quotation service is available from Italy to any foreign country in the five continents.
Safe and Secure
Benefit from our experience in providing effective solutions to the complex global supply chains of some of the largest companies in the world.
Fast Delivery
Benefit from every innovation, whether it's a simple extension to our Air and Ocean Freight products, or a warehouse development.
Assistance
An exceptional team is ready to apply their maximum expertise to any need and provide all the solutions to support your business.